Website Design Services
Are you a new business or startup looking to establish a strong online presence? 325 Studio has crafted a limited-time offer tailored just for you. We will create a stunning website that showcases your brand's unique identity. We will work closely with you to customize the website, incorporating your logo and colors, ensuring it perfectly represents your business.
With our affordable monthly hosting and support package you'll enjoy uninterrupted access to reliable hosting services. Say goodbye to downtime frustrations and hello to a seamless online experience for your customers.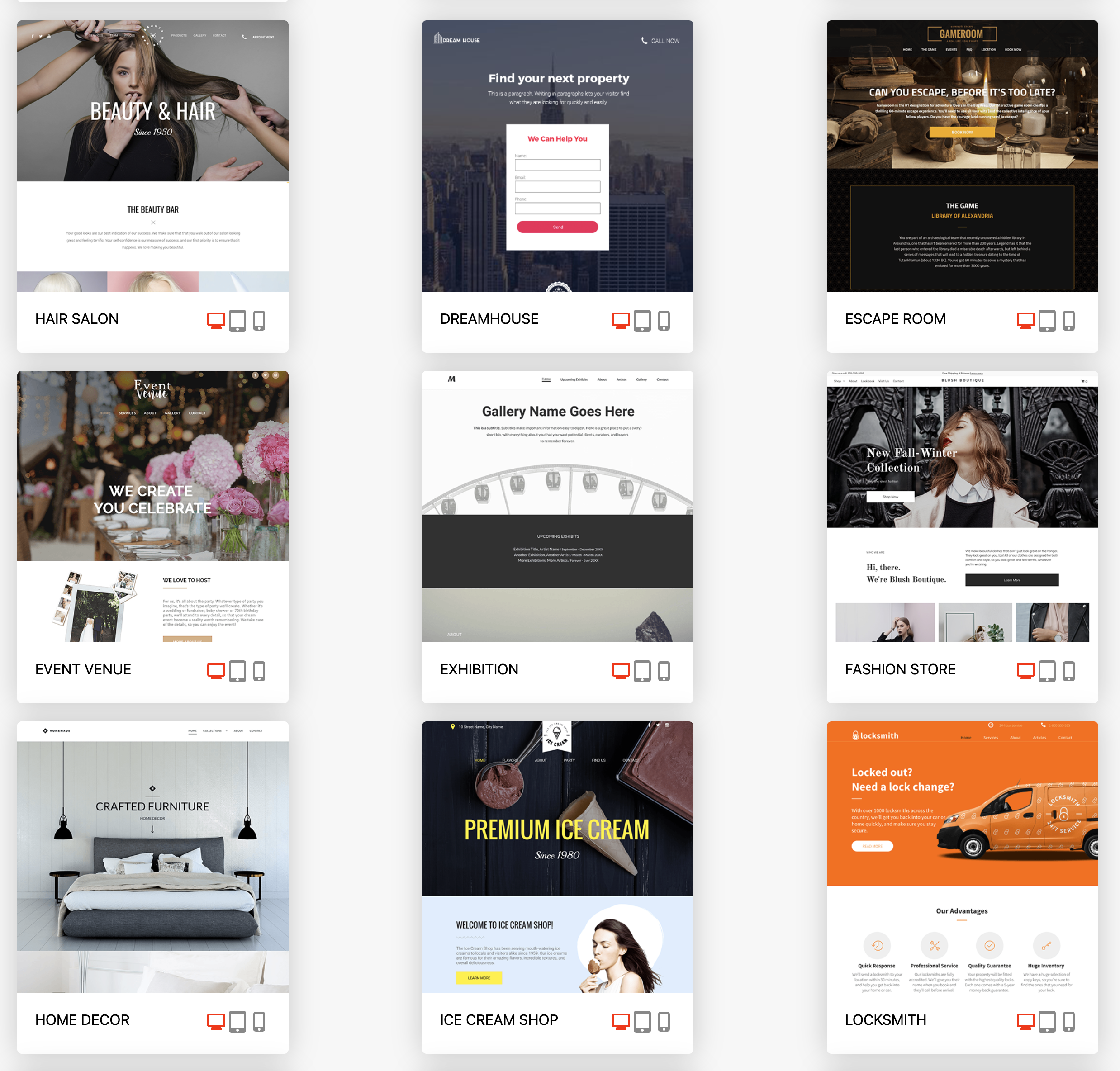 Starter Website Package
Perfect for the small business owner trying to get started or established companies looking for a refresh on design
$500
One-time fee
Choose between hundreds of beautifully designed websites customized with your brand and colors.
Up to 10 pages including a contact form.
We can have your website up-and-running in matter of days.
A low monthly fee of $20 for hosting and domain name.
Eccomerce options are available. Contact us for a free estimate.
Give us a call to talk more about your new website design
(385) 503-3663
So, why is having a website essential for every small business? Let's dive into the benefits.
01.
Global Reach & 24/7 Business Presence
With a website, you break free from geographical limitations. Reach customers not only in your local community but also around the world. Expand your customer base and tap into new markets with ease. Your website acts as a virtual storefront that never closes. Potential customers can learn about your business, explore your offerings, and even make purchases at their convenience, day or night.
02.
Credibility and Professionalism
A well-designed website instills trust and credibility in your brand. Stand out from competitors and show potential customers that you mean business. A professional online presence gives your brand a polished and established image. Your website acts as a direct line of communication with your customers. Respond to inquiries promptly and build strong relationships with your audience.
03.
Showcasing Your Products and Services
Your website becomes a dynamic platform to showcase your products or services. Engage visitors with high-quality visuals, detailed descriptions, and compelling content. It's an opportunity to impress and convert potential customers. Compared to traditional advertising methods, a website provides a cost-effective way to market your business.
Need help with a logo or brand guidelines?
325 Studio is your go-to design agency for all your creative needs. Whether you're looking for a killer logo or brand guidelines to define your unique identity, we're here to make it happen.
We believe in the power of exceptional design to make your business shine. Need business cards that leave a lasting impression or eye-catching brochures and promotional items? Look no further! We will work our magic to create designs that will truly represent your brand and help you stand out from the crowd.
We know how important it is for small businesses to make a big impact. That's why we take the time to understand your vision and goals, ensuring that every design element reflects your personality and connects with your target audience. Our attention to detail and dedication to perfection will give your brand the edge it deserves.
Let's talk about your project
Get a free no obligation quote